Miniature, precision screws from NBK
NBK defines "Miniature Screws" and "Precision Screws" as small screws with a nominal diameter of M2.6 or less.
These are also commonly referred to as Micro Screws, Camera Screws, and Eyeglass Screws
NBK offers a broad line of miniature, precision screws designed by years of extensive R&D.
The size range for these screws are S0.6 to M2.6; with options to choose for steel, stainless steel and plastic. Available head shapes include; flat, hex, and pan with socket head cap and set screw options.

These screws are suitable for fixing and positioning precision instruments, electronic devices, and miniature linear guideway rails and tables.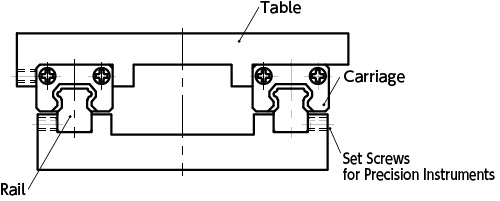 Helpful Resources
Search by purpose
Search by keyword
Search by industry
Search by series
Search by product category
Click here to see Special Screws