Date Published:Dec. 22. 2015
RoHS Compliance (Issuing Certificate)
This page explains the Revised RoHS Directive, NBK's actions for environment and Environmental Reports.
RoHS Certificate of Compliance can be requested from our website. Please apply here.

Revised RoHS Directive
On June 4th 2015, following the revised RoHS Directive, the European Commission announced that 4 phthalate esters (DEHP, BBP, DBP and DIBP) had been newly added to the restrected substance list. From July 22nd 2019, the above 4 plus the current 6 substances (lead, mercury, cadmium, hexavalent chromium, PBB and PBDE), 10 in total, will be restricted as hazardous chemical substances, omitting certain products. The target products now include medical devices, control instruments, and other electrical and electronic devices.

| Controlled substances | Concentration limits (thresholds) | RoHS1 | RoHS2 |
| --- | --- | --- | --- |
| Lead | 0.1wt%(1,000ppm) | ○ | ○ |
| Mercury | 0.1wt%(1,000ppm) | ○ | ○ |
| Cadmium | 0.01wt%(100ppm) | ○ | ○ |
| Hexavalent chromium | 0.1wt%(1,000ppm) | ○ | ○ |
| PBB (Polybrominated biphenyl) | 0.1wt%(1,000ppm) | ○ | ○ |
| PBDE (Polybrominated diphenyl ether) | 0.1wt%(1,000ppm) | ○ | ○ |
| DEHP (Di-2-ethylhexyl phthalate) | 0.1wt%(1,000ppm) | | ○ |
| BBP (Butyl benzyl phthalate) | 0.1wt%(1,000ppm) | | ○ |
| DBP (Dibutyl phthalate) | 0.1wt%(1,000ppm) | | ○ |
| DIBP (Diisobutyl Phthalate) | 0.1wt%(1,000ppm) | | ○ |
No.
Target product categories
Applied from
From when CE marking is affixed
to products in each category
RoHS1
RoHS2
1
Large household appliances
2006/7/1
2013/1/3
○
○
2
Small household appliances
○
○
3
IT and communications equipment
○
○
4
Consumer equipment
○
○
5
Lighting equipment
○
○
6
Electric and electronic tools
○
○
7
Toys, leisure and sports equipment
○
○
8
Medical devices and equipment
Medical devices
2014/7/22
2014/7/22
○
In-vitro diagnostic instruments
2016/7/22
2016/7/22
○
9
Monitoring and control devices
Monitoring and control devices
2014/7/22
2014/7/22
○
Industrial monitoring and control equipment
2017/7/22
2017/7/22
○
10
Automatic dispensers
2006/7/1
2013/1/3
○
○
11
Other electrical and electronic equipment not included in the above categories
2019/7/22
2019/7/22
○
NBK's Actions in response to RoHS
We at NBK have been among the first in the industry to act in response to the RoHS directive, based on our principle of "thorough elimination of hazardous chemical substances from not only products for Europe but all of our products in order to avoid negatively affecting the future global environment". As a result, we have developed alternative technologies eliminating hazardous substances and secured materials and components which do not contain more than a given amount of hazardous substances. As of now, almost all of our products conform to RoHS and can be used with peace of mind. The marking on our catalogs and website indicates compliant products.
Catalog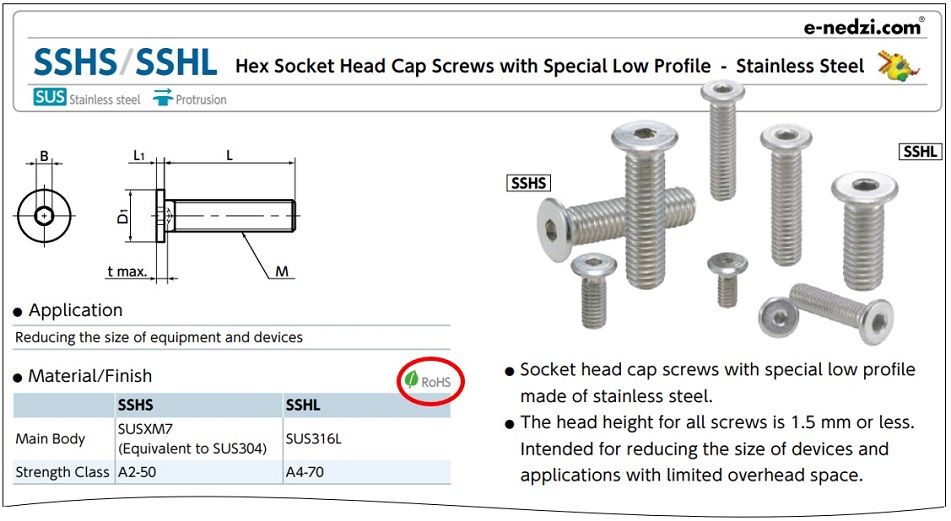 Web site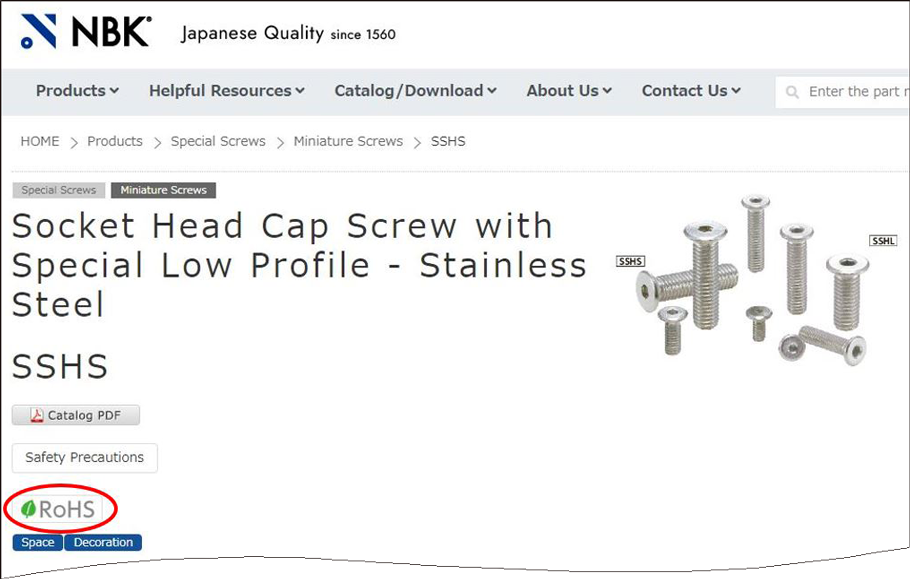 Easy Online Document Application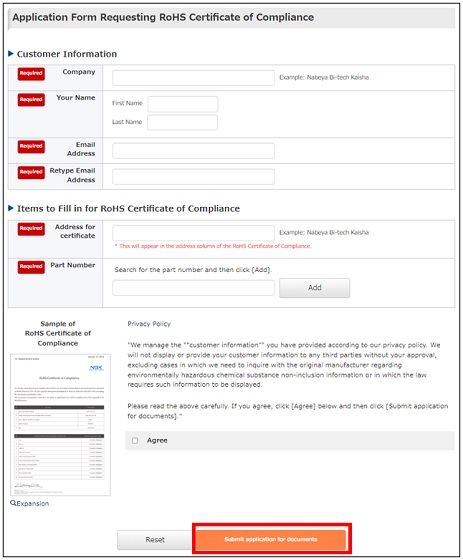 Applications for a RoHS certificate of Compliance can be easily submitted online.
Click [Application for RoHS Certificate of Compliance] below, fill in the blanks, and then click [Submit application for documents].
A RoHS certificate of Compliance(PDF) will be sent to the email address you have provided.


➡Go to "Application for RoHS Certificate of Compliance" page
NBK's Actions for the Environment
Environmental Policy
The earth is irreplaceable. Vigilant care for the environment is called for, to ensure a healthy and sustainable life for all living things and to be able to pass on a sound environment to the next generation.
We at NBK are no exception. To preserve the harmony among our every action, product, and service and the surrounding environment, we work together to increase our awareness of environmental protection and of environmental pollution reduction, acting to bring these about as well as to use energy effectively.
We have also worked actively regarding not only the revised RoHS directive but also various other environmental regulations.
We provide information clearly.
We contribute to our clients' Green Procurement Activities.
Environmental Reports
We inspect our suppliers regarding chemical substances in products,collecting data in formats such as JAMP AIS or IMDS so that we can verify the Compliance of our products with the RoHS directive, all domestic and foreign environmental regulations, and our clients' Green Procurement guidelines.
We collate these inspection results and report in the format requested by our clients, such as non-inclusion certificates, JAMP AIS, VT62474(JGPSSI) or JAMA sheets.
We intend to continue these activities in order to deliver environmentally friendly, safe and secure products to our customers.
Main flow of our environmental hazardous substance control

Analysis of Chemical Substances in Products
As well as gathering data on chemical substances, we ourselves examine suppliers' materials and components for hazardous substances through chemical substance analysis with an X-ray fluorescence spectrometer.
In addition, we also examine the material of special material products (recently available in increasing numbers) such as special material screws with this X-ray fluorescence spectrometer.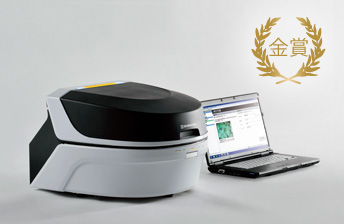 Shimadzu Corporation
Energy dispersive X-ray fluorescence spectrometer
EDX-7000
Product Introduction
Others
Machine Tools
Semiconductor Manufacturing Equipment
Food Machinery
Automotive Manufacturing Process
Medical Equipment
FA Devices
Couplings
Special Screws
Machine Elements
FA solutions