Date Published:Sep. 11. 2017
Description of Plungers for Engineers

➡To [Description of Mechanical Components for Engineers]
What are plungers?
Plungers are mechanical components for positioning and fixing workpieces.
A spring is built into the main body so that the ball or pin at the tip sinks into the body when a load is applied, and is returned to its former position by spring force when the load is removed.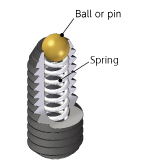 Types and Features of Plungers
We have an abundant lineup including different sizes, materials, and spring loads.
NBK will provide the plungers that meet your particular requirements.
Ball Plungers
Plungers in which the ball at the end moves.
Suited for sliding mechanism positioning, as the ball sinks in not only vertically, but also in response to lateral loads.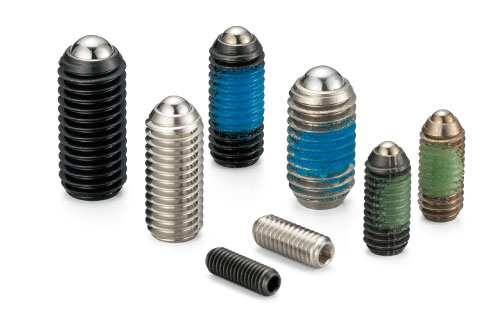 Pin Plungers
Plungers in which the pin at the end moves.
A longer stroke than ball plungers is possible to achieve.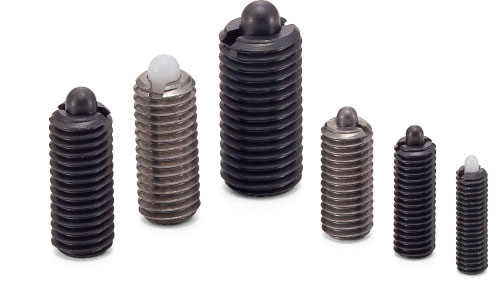 Accessories
Wrenches for Pin Plungers
These dedicated wrenches can mount and remove short-stroke plungers (PSP、 PSP-N、 PSPS、 PSPS-N)
and long-stroke plungers (PLP)from the pin side.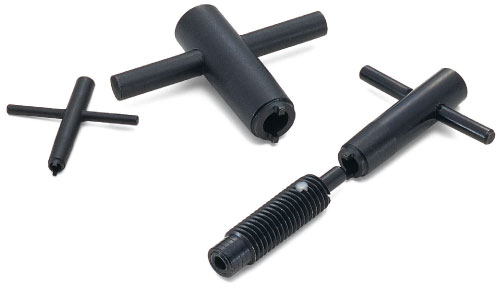 Plunger Holders
Holder for mounting plunger.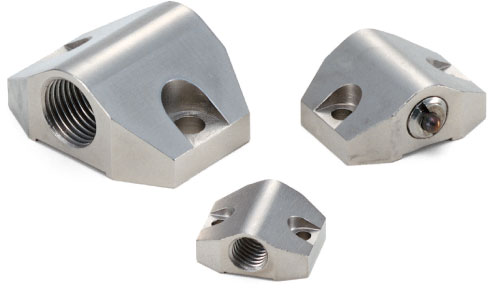 Product Finder
Our convenient "Product Finder" enables rapid searching for your desired products.


Advantages of Using Plungers
The spring-loaded reciprocating mechanism of the ball or pin can be easily incorporated in devices and equipment.
Example: Pin plungers
Without a plunger:Each part, including the pin, spring, and spring holder, must be designed separately.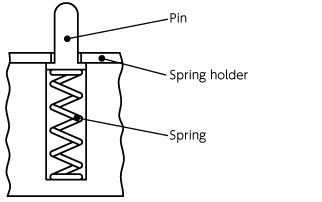 With a plunger:Just mount the plunger.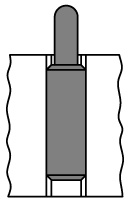 Examples of Plunger Applications
Die Positioning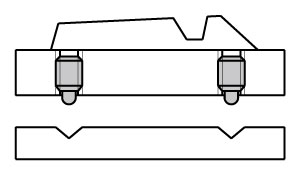 Pushing Out Workpieces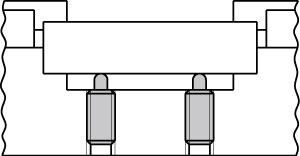 Drilled Hole Positioning Jigs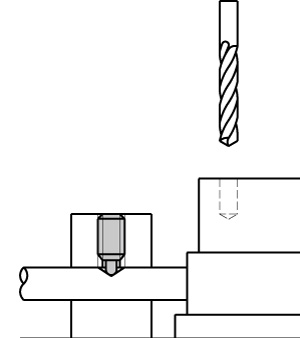 Limit Switchs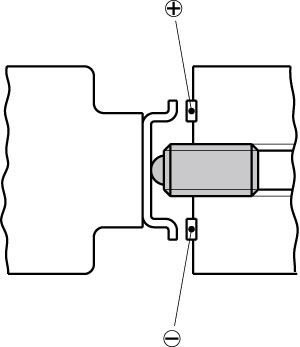 Relief Valves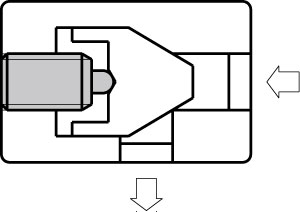 Plunger Load and Stroke
Min. load (initial load): The load at which the plunger ball or pin starts sinking.
Max. load: The load at which the plunger ball or pin has sunk completely.
Stroke: The length at which the ball or pin can sink into the main body.
The plunger load changes in a linear manner between the min. and max.
The plunger spring constant K can be computed in the following formula: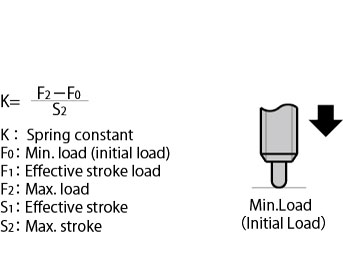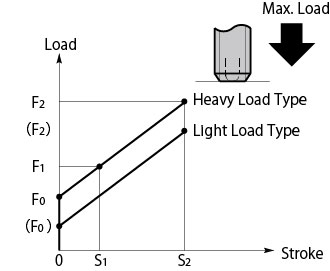 The load F

1

at which the ball or pin retracts as far as S

1

can be found with the following formula:

Additional Services
Anti-loosening treatments for screws are available. These are beneficial for applications requiring anti-loosening screw operations or sealing. Our anti-loosening treatments save you the trouble of applying adhesive or sealing tape.

Click here for details >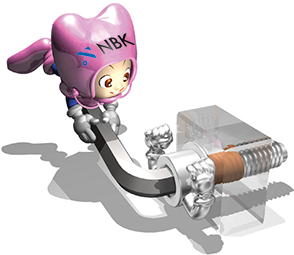 We can wash and pack your products in a cleanroom. This is suggested for products used in FPD production devices, semiconductor manufacturing devices, medical equipment, food and beverage machinery and even products that will be used in cleanrooms.

Click here for details >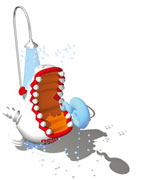 Special Products
We design and manufacture plungers with optimal specifications for various conditions of use, including shape, dimensions, load, and material.
Please specify the following conditions when you contact us.

Type: Ball type or pin type (for the ball type, let us know if you use a spacer or not)
Shape/Dimensions: Nominal diameter of thread, screw pitch, thread length, ball or pin diameter, stroke, and overall length
Load: Min. load (initial load)/Max. load
Material/Finish: Main unit, ball or pin, spring
Vibration Resistant Treatment: Required/Not required
Operating Conditions: Temperature, atmosphere, service life, etc.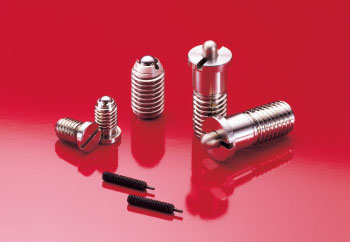 Description of Mechanical Components for Engineers

Product Introduction
Improved productivity/workability
Machine Tools
Semiconductor Manufacturing Equipment
Food Machinery
Automotive Manufacturing Process
Medical Equipment
FA Devices
Description of Mechanical Components for Engineers
Machine Elements