Service description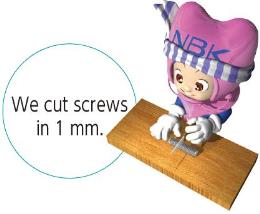 We cut screws in 1 mm to your desired length.
Specify the processing length in units of 1 mm.
After processing a screw that had surface treatment, the screw tip is coated with lacquer.
The minimum screw length is the thread diameter plus 2 mm.(Example: For M8, the minimum screw length is 10 mm.)
The screw tip is a flat tip.
Example: To cut LECMS-4-10-YW screws by 4 mm.

Target product
Available / Additional charge is displayed at the end of each product page for the target product.
Applicable Screw Threads: M2-M12.
Part number specification

Please specify the product part number to do screw cutting and processing length (in 1 mm).