Date Published:Nov. 15. 2022
No. 7: SEMI Standards

About SEMI Standards
SEMI(Semiconductor Equipment and Materials International)is a self-regulatory industry standard widely used around the world in areas including semiconductors, FPD manufacturing, and solar power.
This standard recommends the use of Handles conforming to the Supplier Ergonomic Success Criteria (SESC) standard, in order to create a safe, comfortable, and convenient working environment.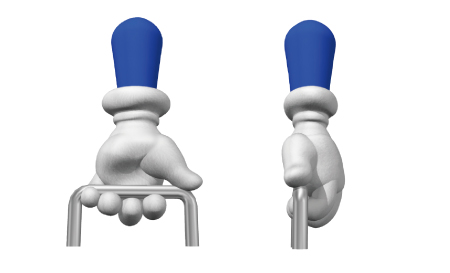 NBK has SEMI standard compliant products.
Click here
for our full lineup
Pulls
Material
Stainless Steel
Stainless Steel
Part Name
U-shaped Pull
U-shaped Pull - with Washer
Part Number
UNFS-SH
UNFS-H-W
Click here for the lineup

Captive Series Service
NBK has captive series services best suited for CE markings.
Captive Series

Captive Series
Screws will be treated with relief cut and given a captive function.
Best suited for use on panels that frequently open/close for maintenance, etc.
Cleanroom Wash / Cleanroom Packing Service
Cleanroom washing and cleanroom packing can be performed so that items can be used directly in a vacuum chamber or a cleanroom.
Problem Solution Examples by Semiconductor Manufacturing Process
Problem solution examples are introduced by semiconductor manufacturing process.
Pre-process
here
Post-process
here
"The Semiconductor Industry and NBK" back numbers
List
here

Product Introduction
Issue/case studies
Safety measures/precautionary measures
Elegant functionality/design
Semiconductor Manufacturing Equipment
The Semiconductor Industry and NBK
Machine Elements