Specs/CAD
Part Number
D
D1
L
s
T
Db
P
R
C
Lc
Withstand Load (N)
Mass
(g)
Price
(USD)
CAD
Download
Add to Cart
BRDB-24
24
40
24
5
6
15.88
32
4.5
7.5
4.2
900
115
83.45
CAD
Cart
BRDB-30
30
50
28
6
7
19.05
40
5.5
9
5.2
1100
207
93.23
CAD
Cart
BRDB-38
38
60
37
8
8
25.4
49
6.5
10.5
6.2
1200
407
106.92
CAD
Cart
Nabeya Bi-tech Kaisha
Customer Service
Please enter questions about customization and other product-related inquiries here.
Find the inquiry form here
Characteristics
These ball rollers can be used in downward and sideward applications such as with casters of push carts for transport.
The dustproof seal prevents the ingress of dirt and dust.
The body, main ball, and sub-balls are made of steel. These rollers have excellent durability.
When these ball rollers are attached, the body sticks out only a small amount, which conserves space.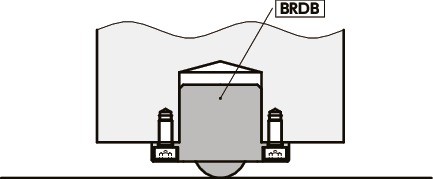 Material/Finish
BRDB
Main Body
S45C
Electroless Nickel Plating
Main Ball
SUJ2(Hardness 55HRC or Higher)
Sub Ball
SUJ2(Hardness 55HRC or Higher)
Strike Plate
SCM415(Hardness 50 HRC or Higher)
Dustproof Seal
Felt
Application
FPD production equipment, semiconductor devices,
food production lines, and packaging lines