Date Published:May. 10. 2020
Solving common issues with Machine Tools(Machining Center)
Introducing improvements to precision and countermeasures for emergencies as required when designing machining centers.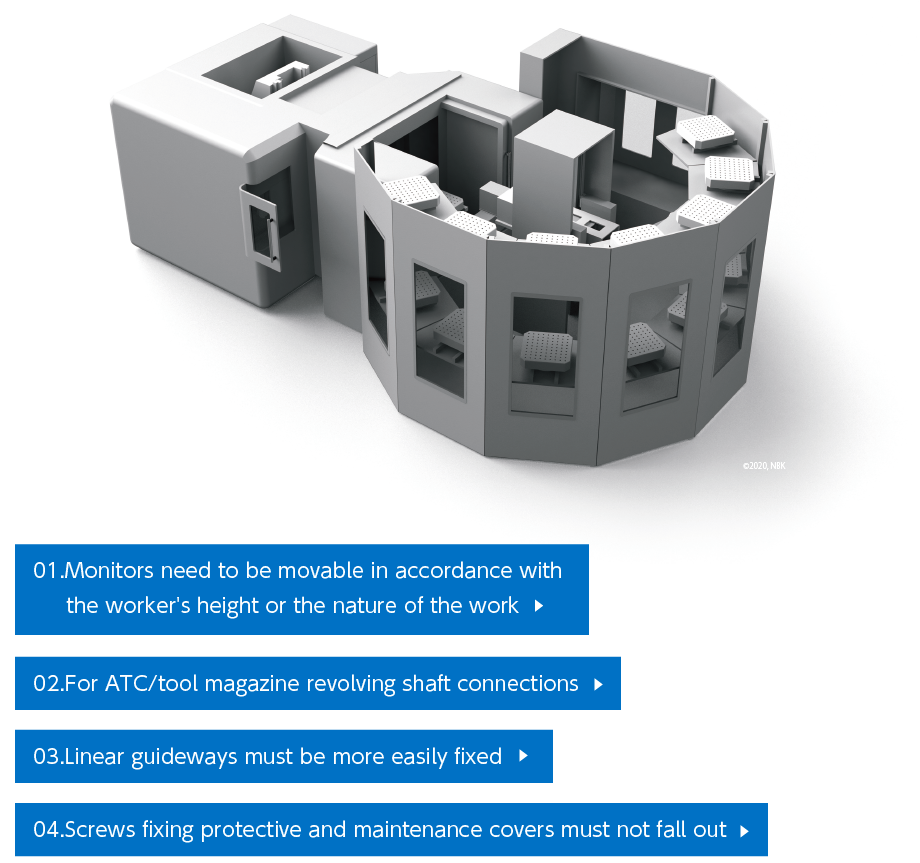 01.Monitors need to be movable in accordance with the worker's height or the nature of the work
Available display mounting systems include adjustable angle type and options for various mounting locations
Adjust the monitor position freely.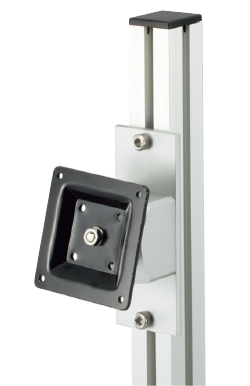 Display Device Mounting Systems Mounting Systems for Display
02.For ATC/tool magazine revolving shaft connections
High rigidity couplings should be used
A wide variety of rigid couplings is available. Customization is also available.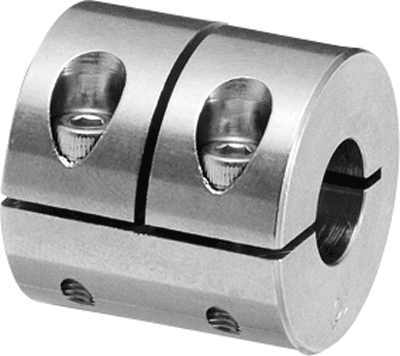 03.Linear guideways must be more easily fixed
Screws can be fixed easily and with high precision simply by tightening
The workpiece is strongly clamped by the head, which is decentered from the shaft center of the screw.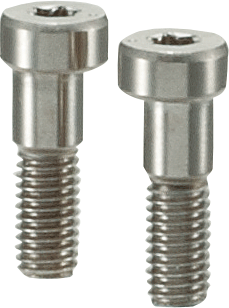 Clamping Screws with Eccentric Head SLEC
04.Screws fixing protective and maintenance covers must not fall out
Part fallout when attaching/ removing covers should be prevented
Screws structured not to fall out of covers are available. Also ideal for CE Marking compatibility.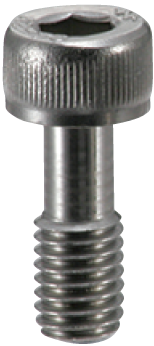 Issue/case studies
Improved productivity/workability
Safety measures/precautionary measures
Reduced cost/energy saving/long life
Vibration prevention/high precision
High strength/high rigidity
Machine Tools
Solution samples
Couplings
Special Screws
Machine Elements